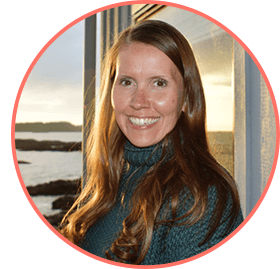 Looking ahead, expect a rocky regulatory road. However, the experts at GPM offer some of their predictions for 2019 and what you can do to prepare for LTPAC-specific regulatory requirements, including MIPS 2019 requirements. According to Jenny Lee, Regulatory Affairs Director and Husnain Mansoor, Regulatory Affairs Coordinator, here are some of the top challenges for the new year:
MIPS 2019.  MIPS burden will continue to plague practitioners. In fact, it is likely to become more burdensome and complicated. Post-acute and long-term care providers won't just have to jump through hoops but jump through them with 20-pound weights on their legs. The only way to move forward is to know where you've been. You need to look at your strategy to date and have a plan in place for MIPS 2019. What improvement activities will give you the biggest bang for your buck? What quality measures will you focus on? What problems did you encounter that you can avoid moving forward?
Payment Reform.  Generally, CMS continues the payment reform march, with payments moving away from therapy-driven payment and increasingly focusing on payment based more on patient characteristics. This year is the time to prepare for these changes. This should include staff training, gaining experience/expertise on assessment instrument items, and understanding ICD-10 codes relevant for medically complex payments. As this may impact of lengths of stay in skilled nursing facilities, these settings—and their practitioners—must determine how they will streamline care and enable patients to be discharged safely after shorter stays.
PDPM.  The Patient-Driven Payment Model (PDPM), the new Medicare payment rule for skilled nursing facilities, is set for implementation in October; and you'll be hearing more about it. Intended to replace the RUG-IV system, it involves a new way of calculating reimbursement. PDPM mandates that practitioners/providers carefully manage and personalize service delivery. Moving from volume to value, PDPM won't pay SNFs that over-deliver services beyond the reimbursement level for each resident classification. PDPM is designed to be budget-neutral, so a big focus will be on reducing costs via elimination of "unnecessary" services and streamlining of care.
Quality Measures for LTPAC.  Expect more work on the development of quality measures that are more reflective of the care provided in skilled nursing homes and other post-acute and long-term care settings (hooray!). For instance, this is a priority for the AMDA—Society for Post-Acute and Long-Term Care Foundation. However, don't count on significant changes coming soon. Instead, expect to work with the current measures the way they are for the time being. Smaller practices and individual practitioners are finding some relief and support by banding together with other practices to form their own groups for quality measurement and MIPS 2019 reporting. View our curated list of 2019 LTPAC-Specific Quality Measures 
Interoperability.  CMS will continue to prioritize interoperability. Last year, the agency finalized a rule to overhaul the meaningful use program with an emphasis on advancing health data exchange among providers. The rule, per CMS Administrator Seema Verma, is designed to advance health information exchange and usability and remove outdated or redundant regulations on health care providers to make way for innovation and increase the value of data. Nonetheless, the onus will continue to be on practitioners to implement and use technology that promotes interoperability and to communicate with their partners, payors, and others to ensure that information flows appropriately, accurately, and in real-time.
Opioid Crisis.  The focus on addressing the opioid crisis will continue, with more efforts focusing on drug prescribing. Practices and providers will need a robust electronic health record (EHR) to monitor and track opioid prescribing and use more aggressively and efficiently.
To address all of these top issues for 2019, you need technology that not only supports your efforts and is integrated into your workflow but also is intuitive and solves problems before they even occur. For instance, GEHRIMED is both intuitive and failsafe. It is designed to help you get through MIPS without the late nights and lost sleep. We've created a dashboard to help you address the metrics and make documentation as easy as possible. With GEHRIMED, you can track your data easily in real-time and seamlessly submit your MIPS data straight to CMS. View our MIPS 2019 Dashboard video to learn more.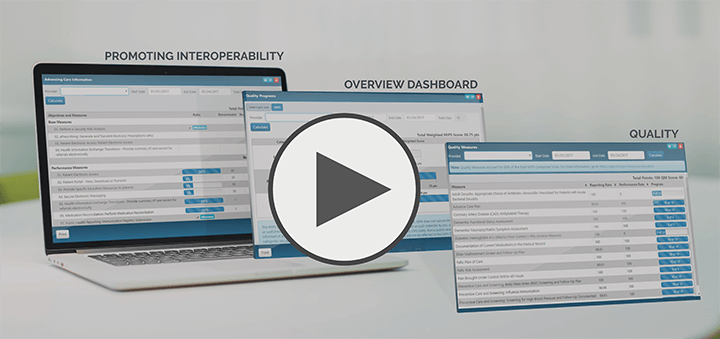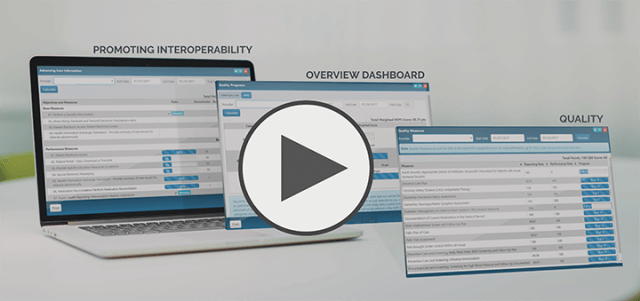 To help you through PDPM and improve interoperability, we have CareTeam, a senior care collaboration platform developed to help the senior care community enhance communication, prevent rehospitalizations, manage condition changes, boost 5-Star ratings, and optimize reimbursement. We are working to imbed PDPM elements into CareTeam, including ICD-10 coding capabilities to take the confusion out of coding.
As prescribers are under greater pressure to monitor, track, and document rational for opioid, antipsychotic, and other medication use, we have Dr.First's Rcopia e-prescribing software as part of GEHRIMED. This not only provides maximum medication history data access, controlled substance e-prescribing, and patient medication adherence support; it also enables workflow customization and mobile access.
While these are our initial predictions as the new year begins, we will be following the issues and providing regular updates. Watch for our insights and guidance in the coming months, and know that we will keep our finger on the pulse of change, developments, and trends. At the same time, we are always thinking 3-5 years ahead, so we will help you be prepared for 2019, 2020, and beyond.