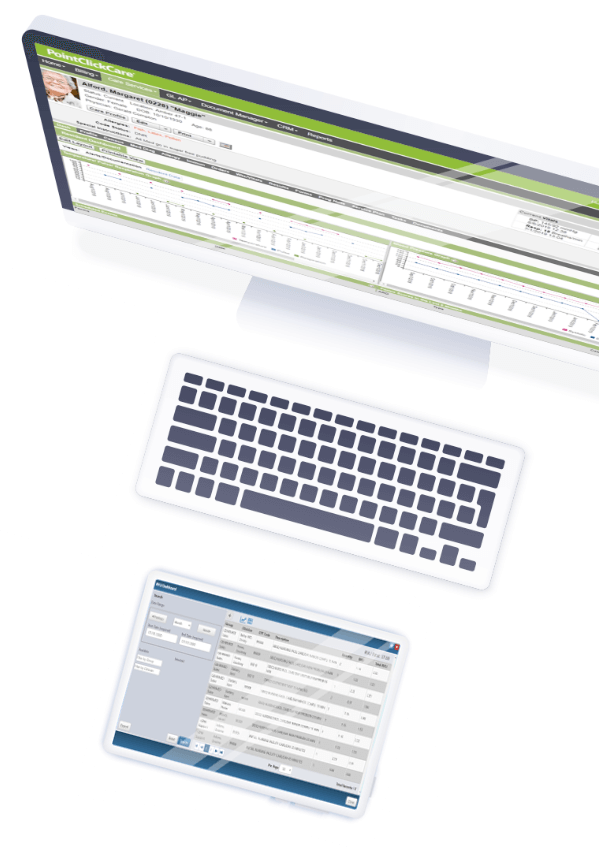 Working together to make your job easier.
With this seamless integration, we enable LTPAC physicians, nurse practitioners, and facility staff to exchange patient data they need from encounter notes in real time. We have all the basics covered for you, bolstering your communications in big ways. What's more, this integration is constantly evolving as we work to provide you with even more functionalities down the road.
(Patient vitals are next on our list!)
GEHRIMED users can import the following information from a resident profile in PointClickCare into a GEHRIMED encounter note:
Patient Demographics such as Name, Room/Floor, DOB/Age, Language, Facility Phone Number
Primary, secondary, and tertiary insurance information
Medications & Allergies
PointClickCare facilities receive a version of GEHRIMED encounter notes automatically upon signature by the physician. These notes are sent to the Prog Notes section of the resident profile within a new tab called
"External Prog Notes."
Want to learn more? Ready to get started?