Nursing homes are a uniquely challenging work environment within the long-term care space. Many physicians who find themselves caring for patients in these facilities can easily tell you how dramatically different they are from other office spaces or hospital settings they have worked in before.
I am one of those physicians.
After spending almost 30 years in a family medicine practice, I made the transition to caring for nursing home residents exclusively. Here are six things I wish I knew about working in nursing homes before making this career move than five years ago.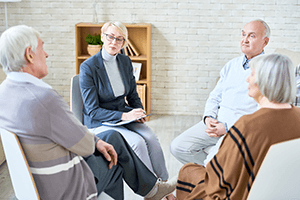 Nursing homes are run by nurses.
That's why they're called nursing homes – not doctor homes. Unlike in other jobs where the patients are solely your patients, these folks are the nursing home's patients, too. And you don't employ the nurses – the administration does. So, when concerns or conflicts at work arise, you must work directly with the administration to solve them.
Medical training doesn't prepare you to work in nursing homes.
Most doctors in nursing homes are either family practitioners or internal medicine physicians. Most of us had scant training in nursing homes during our residencies. And later in our careers, we walked into nursing homes and realized, "OMG, I don't know what I'm doing." But it's important to swallow any embarrassment and be brave enough to ask questions. Use every avenue available to you to reach out for help – face-to-face conversations, phone calls, emails, you name it.
You have two customers: the patient and the nursing home.
Throughout your career, you've been trained to remember the first customer, but it's very easy to forget the latter customer. Try to think of ways that you can help the nursing home, because it'll often help you improve the care of your patient.
Working in a nursing home can be surprisingly isolating for physicians.
When you're used to working side by side with other doctors, the nursing home environment can be a big change. Try to arrange times when you can meet with similar physicians. Go to conferences, and engage in professional spaces outside the nursing home whenever you can.
If having to sign countless pieces of paper as a physician feels like a burden, know that there is a much more positive way to look at it.
Remember this magic phrase: job security. Once I learned it, I began to see the mounds of paper needing my signature in an entirely new light. Plus, technology today helps digitize as many of these signatures as possible to make the process more efficient.
Annual surveys are incredibly important to nursing home administrators.
When I started working in nursing homes, I had no idea that a bad annual survey could easily result in the firing of an administrator or director of nursing. And sometimes the surveyors will want to talk to you about a specific case or concern. When these conversations happen, know that surveyors cannot challenge your medical decision, meaning they cannot cite the nursing home for a medical decision that you made. They will often try to push you to throw the nursing home under the bus, but don't let them intimidate you into doing so. Instead, think very hard and long about answers that you give the surveyors. One more thing I learned long ago is, "If you don't like the question that a surveyor is asking, instead answer the question you wish they had asked."
Did you relate to this piece? Would you like to see more like it in the future? Submit your name below, and we'll let you know when we share more content like it.