Let's break it down.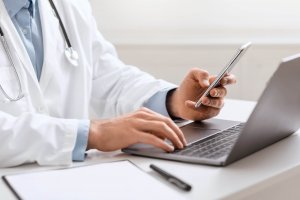 When browsing the market for a new electronic health record (EHR) solution, each staff member within a long-term care medical practice is focused on different details. For instance, physicians and nurse practitioners want to ensure that the platform is easy and intuitive to use, improving daily workflows rather than making them even more complicated. Meanwhile, practice managers and group administrators are keeping an eye on the bottom line and want to know how exactly the EHR fits into their existing budget, as well as how it can help propel the business forward.
This post is for the latter group, answering the question, "What should a long-term care specific EHR cost?" A variety of factors come into play when determining the value that the technology can bring to your practice and, thus, the dollar amount that should be assigned to that value. Let's break them down into three clear and simple categories.
Your Group Size
Typically, group size is positively correlated with the cost of an EHR. The more practitioners you employ, the more software licenses you purchase so they can access the platform with the permissions needed to sign encounter notes, prescribe medications, and more. The good news is that some EHRs like GEHRIMED are flexible in offering complimentary scribe roles, so supporting staff members can help write and file patient notes while practitioners can simply review and sign them, opening up hours of their time that they can then allocate to more important things like additional patient care.
Your Group's Functionality Needs
The EHR you select for your practitioners should be robust enough as a standalone product, but your team may request additional tools, such as a speech-to-text capability or an e-Prescribing or e-Faxing integration. Expect an additional fee for each of these products you want to add to your base subscription plan. And if your practitioners request a laundry list of specialty features, consider asking them to rank the tools in terms of need, how frequently they are (or will be) used, and how dramatically they impact their daily workflows (which impacts your bottom line). From there, you can create several scenarios and see how each one fits into your budget.
Your Group's Long-Term Care Footprint
Not all long-term care practices are created equal. Some function more independently while others serve a handful of skilled nursing facilities in a single workday. Regardless of your care model and the expansiveness of your practice, you do need an EHR solution that helps you share patient data with all relevant staff members as efficiently and as seamlessly as possible. So, if you navigate multiple facilities to see all your patients, you might face additional costs to integrate with those facilities' electronic medical record (EMR) systems. Such costs need to be considered a part of your overall EHR investment.
We hope that thinking about the cost of a long-term care specific EHR with these parameters in mind helps you better understand the options you have and how they impact your budget. The sticker price of an EHR, whether high or low, really doesn't indicate how well it will help your staff do their jobs – that information is found in functionalities of the platform itself. So, focus on how it works first, and then let the budgeting follow. Remember: There's little room for buyer's remorse when it comes to such a critical component of your business, and nickel-and-diming it today doesn't guarantee a solid investment down the line.