Providing Solutions beyond the Free Calculator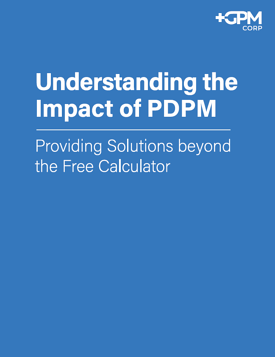 The Patient Driven Payment Model (PDPM) goes into effect on October 1st, and many providers still aren't fully prepared. At the same time, many practitioners
working in skilled nursing facility (SNF) settings don't have it on their radar.
Download the whitepaper to learn about this significant change in how facilities are paid for care and services, as well as how they interact with clinicians.