Absolutely — and here's our best advice for doing so.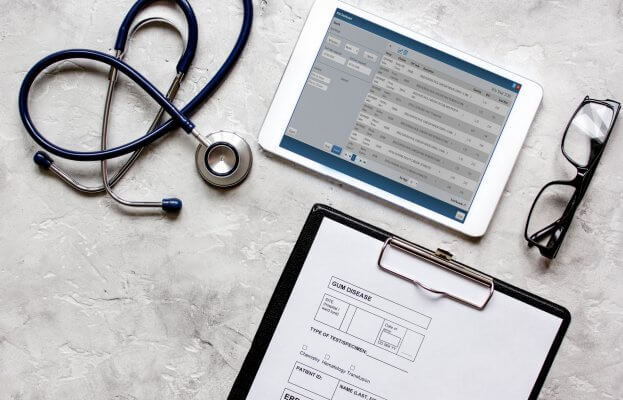 We understand that 2020 has already put your practice through the wringer in a multitude of ways. With that said, you still have the opportunity to close out the year on a high note.
Yes, we're talking about the Merit-based Incentive Payment System (MIPS) from the Centers for Medicare and Medicaid Services (CMS). Long-term care practitioners have a complicated relationship with this program because the metrics by which it measures success aren't always fitting for physicians providing care for patients approaching the end of life. However, with every passing year, the penalties for not participating in MIPS increase, which only adds to the burden on your practice. For this reason, we find it wise to play by the rules — and recruit the help of experts who can help you not only break even, but also earn some bonuses for a job well done.
How We Can Help
GPM has invested significantly in figuring out how to help practitioners like you successfully participate in MIPS, adapting its software solutions and support offerings to make the reporting process as seamless as possible.
GEHRIMED, our long-term care specific electronic health record (EHR) platform, makes it easy to both participate and track your progress in MIPS over the course of the year. The EHR knows which quality measures to prompt you for at the end of each encounter note so you can complete your reporting in 30 seconds as part of your daily workflow. It also features an intuitive MIPS dashboard, which equips you with alert notifications for relevant quality measures you might have missed, as well as a visual representation of your progress throughout the year.
Request a demo of GEHRIMED's MIPS reporting functionalities today.
What's more, GEHRIMED integrates annual MIPS updates in real time to ensure that its providers automatically comply with the current rules. Thanks to these built-in resources that come standard with a GEHRIMED subscription, 75 percent of GEHRIMED registered providers achieved exceptional MIPS performance in 2018, saving substantial amounts of time and money as a result.
And that's not all. As the resident EHR trainer and regulatory programs coach, I offer personalized MIPS coaching to any GEHRIMED client who requests a little extra help. In our time together, we will make sure you are participating in MIPS in the most effective way possible. When it comes to picking the best MIPS strategy, every practice has an optimal participation pace. Together, we can determine the right path for you.
Best Tips for Success
1. Report quality measures as you go.
Yes, take those few seconds at the end of each encounter note to report your quality measures. It will make the final reporting stages far easier when the time comes, as well as help you avoid the massive headache that comes with rushed data collection.
Whenever CMS publishes major updates to the program, we are standing by, ready to help you make sense of all changes made and what they mean for your particular practice. And if you miss them when they air live, don't worry. We always record them and publish them for you to review at a later date.
3. Utilize GPM's Qualified Clinical Data Registry (QCDR).
As a CMS-approved 2020 Qualified Clinical Data Registry (QCDR), GPM provides a seamless process for all GEHRIMED users to maximize their MIPS reporting strategies. From MIPS planning support to group and individual reporting to real-time MIPS score checks whenever you need them, we have you covered.
4. Ask for help.
When it comes to MIPS, no question is a stupid question.
I am here to help every GEHRIMED user understand how MIPS works (and how to succeed with it), translating obscure-sounding rules into easy-to-follow guidelines.
Ready to see how how GPM can help you succeed in MIPS year after year? 
Request a personalized demo.