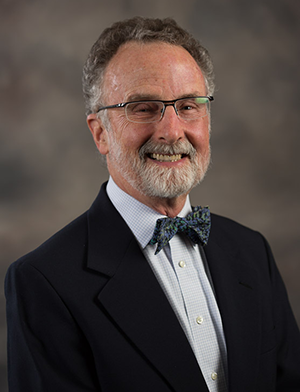 Rod Baird, President of Geriatric Practice Management (GPM), has been appointed to serve on the Innovations Platform Advisory Committee (I-PAC) recently established by AMDA—The Society of Post-Acute and Long-Term Care Medicine (PA/LTC). Baird joins other national leaders and innovators from health care and other industries to define innovation in PA/LTC and explore and adapt new models of innovation that can maximize quality care for patients and empower practitioners to be strong team leaders.
"We are pleased to have Rod as part of this group," says Arif Nazir, MD, CMD, chair of the committee and Society Vice President. "We have sought to identify the brightest minds and most-respected individuals in their fields who have demonstrated a track record of success—no-nonsense people who are testing the limits on innovation." Mr. Baird's presence on the board is especially significant as technological innovations are a key focus for the committee. "We are looking to be prepared to identify and embrace health-related technology, put these issues on a faster track, and promote implementation," says Dr. Nazir.
Mr. Baird is pleased to be part of this prestigious group. "The Society has some of the smartest minds practicing in the PA/LTC setting, and it is critical that we create an infrastructure to learn from and adopt solutions to day-to-day problems. The innovations platform will do just that." He adds, "Most importantly, the I-PAC will set the short-term and long-term agenda for this innovations platform; and the committee will play a role in ongoing scanning of the health care market to identify and engage with the most visionary ideas and solutions to key problems our practitioners and their facilities face."
The I-PAC committee was formed to enable practitioners to be proactive in a changing world when demands to improve quality, reduce costs, and embrace value-based care are growing daily. The Affordable Care Act, the Medicare Access and CHIP Reauthorization Act (MACRA), Merit-based Incentive Payment System (MIPS), and the IMPACT Act are all intended to improve access, quality, and affordability of care for Medicare beneficiaries. However, the frail, low wealth, and elderly patients that make up much of the Medicare population come with conditions, comorbidities, and care needs that make it challenging for practitioners as they work to meet all of these regulatory and legislative demands.
Dr. Nazir notes, "Spending more money and resources on traditional health care models won't take us where we need to go. Instead, we need to approach PA/LTC from new angles. We have to restructure some of the systems." He adds, "We need to benefit from data available. We need to be able to collect, analyze, and use it smartly"
Dr. Nazir is confident that the group will accomplish its goals and then some. "By engaging people with a record of innovation and thinking outside of the box, this is where innovation happens. We have a group of visionaries who are not afraid to experiment, fail, and try again. They are true innovators." He stresses that innovations take many forms, but he says they all "not only require a new solution but also a new way of looking at existing problems that need to be solved." The I-PAC will look to address many of the complex issues clinicians in PA/LTC face daily. To learn more about the creation and development of I-PAC see Dr. Nazir's article in Caring for the Ages.
AMDA—The Society for Post-Acute and Long-Term Care Medicine is the only medical specialty society representing the community of over 50,000 medical directors, physicians, nurse practitioners, physician assistants, and other practitioners working in the various post-acute and long-term care (PA/LTC) settings. The Society's 5,500 members work in skilled nursing facilities, long-term care and assisted living communities, CCRCs, home care, hospice, PACE programs, and other settings.