MIPS 2017 Resource Use
February 7th, 2017
MIPS 2017: Resource Use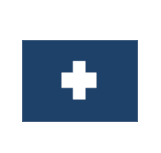 The Resource Use component of MIPS will not factor into your overall MIPS score in 2017. CMS will calculate the proposed cost measures based on the 2017 performance period for informational purposes only. However, MIPS appears to be designed our Resource Use; this component of the program increases in scoring every year. Resource Use will consist of 30% of the MIPS Composite Score in the 2019 performance year (2021 payment adjustment year). CMS is trying to control spend of Medicare patients. See the graph below.
High-Cost LTPAC Patient Population
POS 31 will no be attributable, LTPAC will continue to remain in the high-cost classifications due to the specific patient population. Keeping your Resource Use measures under control is a key strategy for all medical groups. Currently, the LTPAC field is still disadvantaged by the high-cost nature of patients entering our practice. gEHRiMed provides all of the tools to help with the Resource Use component. We show you how to code more appropriately in order to capture the severity of your patients. One of the most important tips is to understand how to correctly code the full acuity of the patient, using ICD-10 diagnoses. gEHRiMed has tools that make it easy to understand which ICD-10 codes are associated with higher-risk adjustment scores and which help you manage your resources.
There are other aspects of resource use that will become more controllable as integration with the EHRs buildings advances. gEHRiMed is leading the effort for shared-data integrations, and is the pioneer for shared care models which will allow you to more effectively control the total spend your patients incur.