Improvement Activities
February 27th, 2017
Improvement Activities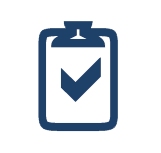 Improvement Activities (IA) is the new performance category of the Merit-Based Incentive Payment System (MIPS). It counts for 15% of eligible clinicians' MIPS score in year one of CMS' Quality Payment Program. Unlike the other three MIPS categories, IA does not replace any current program and is a completely new concept.
All MIPS eligible clinicians can participate in the Improvement Activities as either an individual or as a group. There are nine subcategories within the IA category. Each contains different activities that can earn eligible clinicians points by completing those activities. MIPS eligible clinicians will be able to participate in the activities that are the best fit for their practice.
Expanded Practice Access
Population Management
Care Coordination
Beneficiary Engagement
Patient Safety & Practice Assessment
Participation in an APM
Achieving Health Equity
Integrating Behavioral & Mental Health
Emergency Preparedness & Response
Per the MACRA proposed rule, IA is an activity that stakeholders identify as "improving clinical practice or care delivery and that the Secretary of HHS determines will likely result in improved outcomes." The IA performance category also focuses on CMS' strategic goals to use a "patient-centered approach to program development that leads to better, smarter, and healthier care."
To allow clinicians to integrate the IA concept in a more seamless manner, 2017 is being considered a Transitional Year during which they will be able to choose how they will participate.
Transitional Year Participation
Test Pace Participation (Crawl)
Submit 1 Improvement activity (activity can be high weight or medium weight)
Partial and Full Year Participation (Walk & Run)
Choose one of the following combinations:
2 high-weighted activities
1 high-weighted activity AND 2 medium-weighted activities
At least 4 medium-weighted activities
To learn more about Improvement Activities and other MIPS components, view our on-demand MIPS webinars.