Advancing Care Information (ACI)
February 7th, 2017
MIPS Component: Advancing Care Information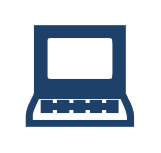 Previously referred to as Meaningful Use, Advancing Care Information (ACI) will represent 25% of your MIPS composite score. Capturing and reporting data is one of the most important activities in the back office of a medical group. At gEHRiMed we've simplified this onerous task by developing data-sharing interfaces with facility EHRs. Learn more about our facility-data sharing here: www.gehrimed.com/gehrimed-ehr/interoperability/
ACI Description
Clinicians must use a certified EHR for reporting.
Fulfill the required base measures for a minimum of 90 days.
Clinicians can earn up to 15 bonus points by reporting additional performance measures.
ACI Base Score Required Measures
2014 EHR Certification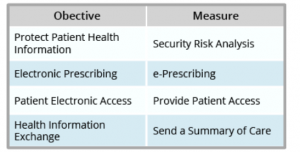 ACI Performance Score Measures
2014 EHR Certification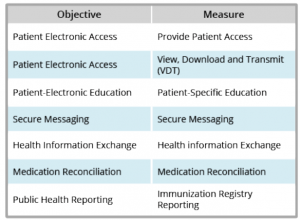 Hardship Exemption
If clinicians face significant hardship and are unable to report Advancing Care Information Measures, they can apply to have their performance category score weighted to zero.
What are the ramifications of the ACI Hardship?
Receiving an ACI Hardship Exemption will reweight the Quality Component from 60% to 85%. The points from ACI will be redistributed to the Quality Component. If you apply for the hardship exemption, we recommend still attempting to report the measures, since the program will become increasingly more difficult in the subsequent years. It's best to be prepared. No one runs a marathon without training before the main event!