2018 GPM LTC Summit at Biltmore
Biltmore House & Gardens, Asheville, NC
Monday, October 1st through Tuesday, October 2nd
The site of the 2018 GPM LTC Summit, Biltmore Estate, is Asheville's most visited attraction and will be offering Chihuly at Biltmore – a garden exhibition of artist Dale Chihuly's large-scale glass sculptures.
During our two-day conference, speak with developers, regulatory & policy experts, industry specialists and our President, Rod Baird. View the conference schedule.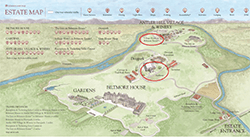 [Update: 9/18] Registration for the GPM LTC Summit at Biltmore is closed. We look forward to seeing you at the event! If you have any questions please reach out to Maranda Johns, mjohns@gpm.md.
No refunds after August 14, 2018