Unique care settings require unique technological solutions.
Most long-term/post-acute care (LTPAC) physicians and administrators today realize that one-size-fits-all electronic health record (EHR) platforms don't successfully fit the needs of their practices. From the range of patient care they provide to the number of distinct facilities they serve, it's clear that long-term care is far from a standard medical specialty. Thus, they need technological support that acknowledges the details that make this field unique and offers tools that help them navigate it most efficiently.
Below are several key long-term care EHR features that you should have at your disposal as a practitioner or administrator in this space.
Customizable Charting Workflows
An LTPAC-specific EHR offers distinct patient chart templates that only include data fields that are required and useful in this specialty. Meanwhile, EHRs better suited to hospital teams and primary care practices mandate the completion of additional information fields. If you use such software in long-term care, you're wasting precious time on data entry and extra clicks (and likely feeling frustrated by this time drain).
Smart Integrations with Facility Technology
When you work in several facilities, it's critical that you be able to share your patient information seamlessly and accurately with the interdisciplinary team members in those facilities. LTPAC-specific EHR platforms focus heavily on integrating easily with electronic medical record (EMR) software used in skilled nursing facilities and assisted living homes. With this technology, patient information remains up to date and in the hands of every care provider who needs it.
Want an LTPAC EHR with the most sophisticated PointClickCare integration? Read about our solution.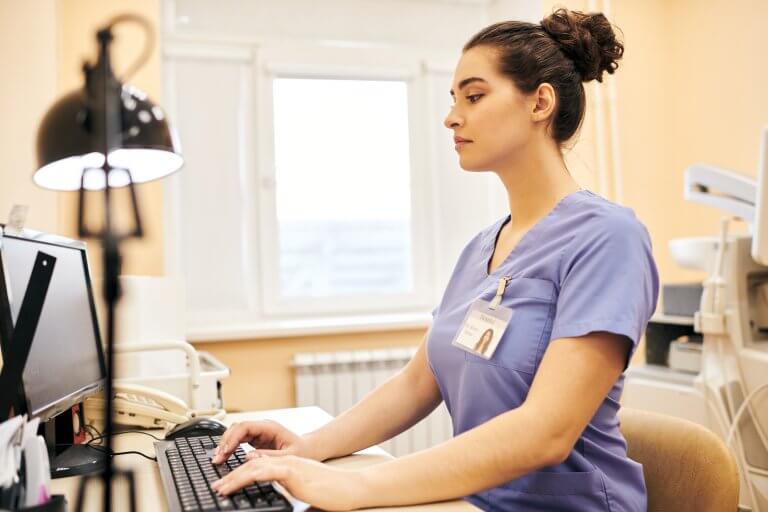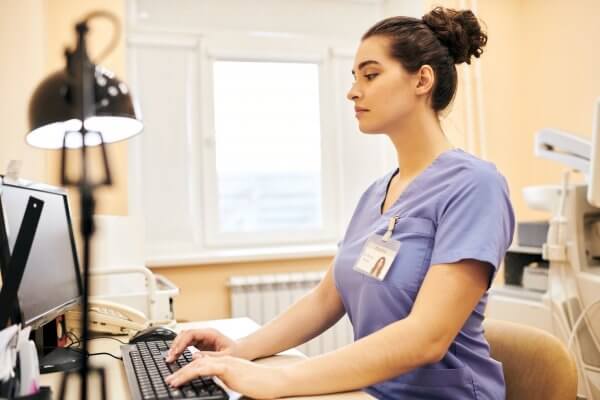 Mobility That Doesn't Compromise Security
As you navigate from facility to facility and tend to your long list of patients, an LTPAC-specific EHR does more than ensure that you maintain your connectivity and allow you to work as you go. It also keeps patient data protected and secure as you operate from the cloud. Look for features like dual authentication, encryption factors, and frequent backups in your software. These details aren't discussed as often as others on this list, but they help you remain HIPAA-compliant and free from both problematic data loss and expensive data breaches.
Productivity-Boosting Tools
If you care for large patient populations across a handful of facilities, you really don't have any spare minutes to waste in your workday. For this reason, LTPAC-specific EHRs often offer productivity-focused add-on tools as part of your overall experience. For instance, Dragon speech recognition software helps folks who type patient notes slower than they speak (nearly all of us). Meanwhile, DrFirst e-Prescribing supports physicians who want to provide patients with their medications quickly while also remaining compliant with the many regulations surrounding prescription drugs. You should have a carousel of quality features to choose from so you can customize your EHR solution based on your specific needs.
Without these key EHR features, you and the rest of your team remain at a significant disadvantage in the realm of long-term care. If you currently find yourself lacking these tools, it's time to reevaluate your current software selection. The sooner you equip your team with the technology they need, the sooner you will see your business grow and thrive.
Tired of unnecessary clicks and cumbersome workflows? See how GEHRIMED addresses those pain points today.