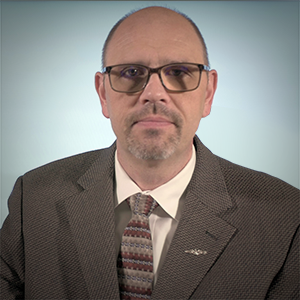 Asheville, NC—Sean Smith, Senior Security and Compliance Engineer of Geriatric Practice Management, LLC,  (GPM) recently received the prestigious Certified Information Systems Security Professional (CISSP®) certification. He is one of only approximately 90, 000 people who hold the certification worldwide.
The vendor-neutral CISSP certification is widely considered the gold standard for security and IT professionals. It documents their proven technical and managerial competence, skills, experience, and credibility to design, engineer, implement, and manage information security programs to protect organizations from growing sophisticated cyber attacks, such as the ransomware assaults that hit thousands of businesses, healthcare organizations, and government agencies this Spring. Backed by (ISC)2® the globally recognized non-profit organization dedicate to advancing the information security field, the CISSP was the first credential to meet the demanding requirements of ISO/IEC Standard 17024, an international standard that specifies criteria for the operation of organizations that award credentials to individuals meeting specific competence criteria in their chosen profession.
Smith has a long and prestigious career with a security focus. He says, "I spent more than two decades building IT systems, networks, running operations, designing architecture, and more for healthcare organizations, always bringing a security focus to the task at hand." Obtaining the CISSP certification, he states, is an important validation of his skills, experience, and knowledge as a security professional. "Earning the CISSP certification was very satisfying, both in terms of the actual process to pass the test and being able to obtain something that very few individuals can accomplish," he says. Smith adds, "Having 'CISSP' after my name proves to the rest of the world that I have earned a very hard industry recognized standard in the cyber security world. When people see that credential, they don't have to ask if I know what I am talking about."
The CISSP draws from a comprehensive, current global body of knowledge designed to ensure that security leaders have a deep knowledge and understanding of new threats, technologies, regulations, standards, and practices. The exam tests competence in eight rigorous domains: security and risk management, asset security, security engineering, communications and network security, identity and access management, security assessment and testing, security operations, and software development security.
For more information on GEHRIMED's security knowledge and capabilities, please view the following article: www. www.GEHRIMED.com.
Geriatric Practice Management, LLC, is a software solution and services company devoted to the support of Long Term/Post-Acute Care (LTPAC) medical practices. The company's focus on solving LTPAC's unique problems has made it the market's leading provider of medical EHR solutions. GPM serves more than 8,900 users, covering over 8,000 facilities and reports more than 3 million encounters annually.
###