Overview
January 18th, 2017
The Long-Term Care (LTC) EHR Designed by LTC Physicians
GEHRIMED is the first stage 2-certified EHR designed exclusively for long-term post acute care (LTPAC) practitioners, by LTPAC physicians. With over 30 years of experience in the LTPAC setting, we set out to provide LTC practitioners and practices with software tools, administrative knowledge, technical support, and policy guidance. Through years of collaboration, focus groups and test phases with LTPAC clinicians, administrators and regulatory/policy experts we developed an EHR solution that addresses the unique needs of the LTPAC setting, provides policy support and enhances productivity.
Save Time with an EHR Designed to Work for You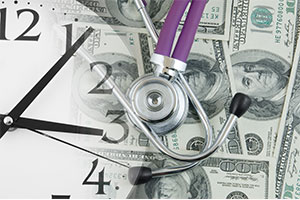 GEHRIMED is written as a fault-tolerant, cloud-based, web service which is 100% paperless. The design incorporates an end-to-end HIPAA compliant security safeguard that prevents unintended PHI exposure. Practitioners can capture an encounter using menu selections, macros, speech recognition, and typing.
"To our knowledge, no existing LTPAC software meets the regulatory reporting requirements for ambulatory physicians, and most are disinterested in the physician as a customer. Many treat physicians as data entry technicians."
We differentiate from other Certified EHR's with a single-minded focus on the LTC setting. GEHRIMED's clinical choices are focused on those needed for LTC documentation. Instead of multiple specialties, we focus on multiple connections. We know your LTC practice needs to share accurate information with many organizations, including:
Multiple Nursing Home ADT systems
Nursing home clinical record and order entry systems
Acute Care settings
Community PCPs
LTC Based Consultants
Multiple LTC Pharmacies
Multiple Lab providers
Stay Connected to Your Care Team
Connectivity requires collaboration, a commitment of GEHRIMED's. We strive to leverage the combined power of our LTPAC user base to justify the attention of the various trading partners whom need to share data. All of our shareholders come from organizations practicing LTC Medicine and they list connectivity as their current #1 priority. With our recent integration with PointClickCare™, importing facility data into an E&M note is approaching reality. The integration will help streamline the documentation process by allowing physicians to chart in one application, while updating the patient electronic health record simultaneously in both the GEHRIMED and PointClickCare web and mobile applications.
As we develop connectivity and interfaces with other systems and providers, all of our customers benefit. This is a brief introduction to our LTC EHR model. We are eager to share more of our vision!
The 'Clean Room' EHR
GEHRIMED's design  incorporates an end-to-end HIPAA-compliant security safeguard that prevents PHI exposure.
15-Minute Connection Extension During Internet Outages – Challenges of weak, or intermittent, internet connectivity that occur in many LTC facilities have been mitigated with GEHRIMED. An encounter can remain active in the absence of a connection for 15 minutes, helping to avoid the risks of temporarily storing PHI on an unsecure device.
EHR Security: Data backups every 15 minutes, dual authentication and encryption features will protect your PHI, prevent unauthorized users from retrieving records, and log user activity.