Valuable insights from the success of Physician Services Group of South Carolina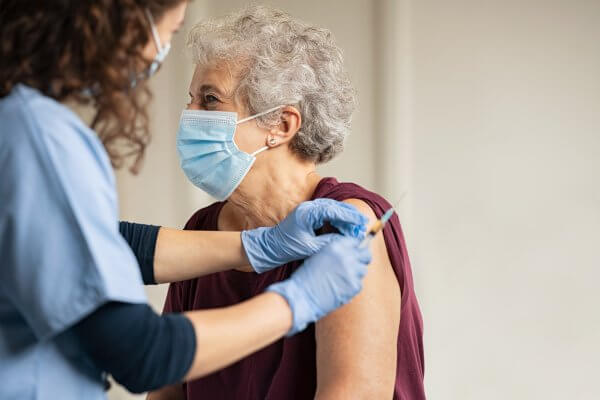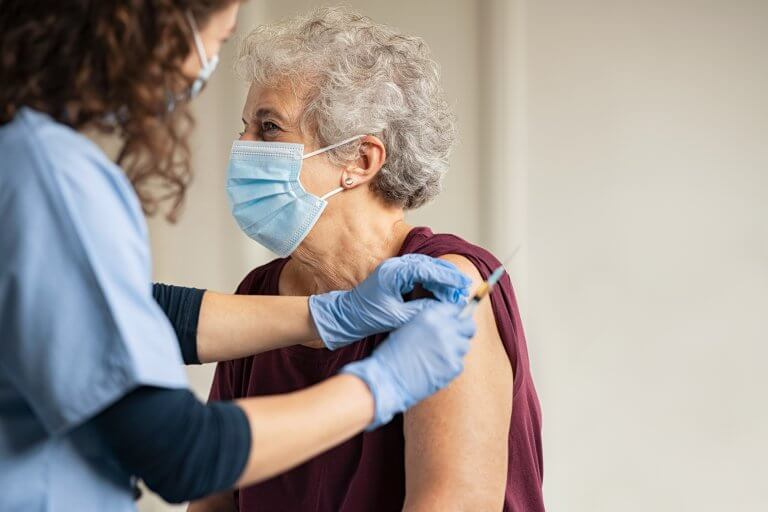 As COVID-19 cases continue to surge across the United States, good news can feel difficult to come by. However, hope remains high for certain long-term care practice groups that are proving successful in thwarting the spread of the coronavirus and keeping mortality rates impressively low in their patient populations.
Physician Services Group of South Carolina is one of them. As national COVID-19 mortality rates hover around 24 percent and the state of South Carolina sits at approximately 16 percent, Dr. Frank Newlands and his team have achieved and maintained a mortality rate of 8.5 percent.
"One death is too many," said Dr. Newlands. "But I do need to thank and commend my staff and, more importantly, our partnering facilities. This statistic is a testament to their collaborative work and proof that it can be done."
In analyzing what components of their strategy contribute most significantly to this success, Dr. Newlands highlighted three specifics: the design of their care model, their reliance on smart technology, and their willingness to create safety protocols ahead of any government directive.
A Model That Minimizes Exposure
In most long-term care practices, providers and nurse practitioners rotate between facilities on a daily basis. But that revolving door during pandemic times runs the risk of increasing both patient and provider exposure significantly.
Meanwhile, Physician Services Group of South Carolina operates similarly to a hospitalist model where set staff work in specific buildings for five to seven consecutive days before a rotation occurs. While the physicians do move between buildings at a higher frequency, the number of personnel cycling through a particular building is dramatically lower, helping to minimize additional exposures.
What's more, by keeping the same care team intact for up to seven days in a particular building, Dr. Newland's staff is present to see or be informed of patient status changes they might otherwise miss. And with COVID-19, time is of the essence. Evaluating these patients as soon as change occurs helps prevent further complications associated with the virus, such as hospitalization.
"By having the same staff in the same buildings on a daily basis, there's a familiarity with the protocols and a rhythm that develops regarding how to treat these patients," said Dr. Newlands. "I think continuity of care is the best way to describe it."
Real-Time Communication Technology
Like many long-term care facilities, Physician Services Group of South Carolina began designating specific buildings as "COVID-19 units" so they could care for all positive case patients in the same space and protect the remaining population from exposure. This strategy makes logical sense, but it can be rather challenging to execute seamlessly.
According to Dr. Newlands, his electronic health record (EHR) technology is vital in keeping patients properly documented as they transfer to COVID-19 units within the facilities. He and his team use GEHRIMED, which allows them to complete patient notes in real time and have them available for the next care team by the time the patient is transferred to their new building.
They also use the EHR's HIPAA-compliant internal instant messaging tool to communicate across buildings constantly. The new COVID-19 unit infrastructure requires staff to complete an immediate discharge when a patient tests positive and then an immediate admission into a COVID-19 unit. The messaging tool, along with the EHR's integration with PointClickCare, the electronic medical record software used by the facilities, keeps everyone on the same page.
What's more, Dr. Newlands uses video platform Cyrano Systems to create and disseminate his own instructional videos and reminder emails to his staff like news alerts. These customized communications help with new workflow training, protocol updates, and more as the pandemic continues to unfold.
Leveraging Thought Leadership
Dr. Newlands and his physician team have 20 years of experience under their collective belts, much of which stems from working in intensive care units and infectious disease specialties. So when COVID-19 began to make its way across the country, they decided not to wait for word from the Centers for Disease Control and Prevention to act.
For instance, they mandated mask wearing for all their building staff with the support of their administrators a week or two before the CDC recommended such practices to the public. They also began limiting visitors and expanded visitor screening protocols before government mandate existed. And then, any time the CDC announced new rules and guidelines, they swiftly adopted them, built upon them, and perfected them for the needs of their staff and patients.
"We kept up with the latest and greatest information as it was coming hot off the press," said Dr. Newlands. "Never in my career have I had to do what I've done this past year — reading, rereading, coming up with protocols and trying to think one step ahead. I was definitely playing chess, not checkers."
Looking Forward
As long-term care practices nationwide brace themselves for the next wave of cases and hope for swift approval and distribution of an effective vaccine, Dr. Newlands and his team remain calm.
"From a clinical standpoint and a protocol standpoint, we know what to do," he said. "We are transferring positive patients to COVID units, and we are following CDC guidelines for testing within the buildings. We're following protocols, and it's a little bit of a nuisance, but it's become so commonplace now that it's part of our workflow. We know how to handle it."
Regarding the new vaccines, Dr. Newlands has two words: "Bring it." He will welcome a sense of normalcy for both his practice and his patients when the day comes.
Meanwhile, he and his team will continue operating with a keen focus on collaboration. From their business model to the technology they use to the way their experienced providers contribute to the ever-evolving design of their protective protocols, collaboration is at the heart of everything Physician Services Group of South Carolina does. And, according to Dr. Newlands, that will continue to be the key to their success as we forge ahead.