Profitability
January 20th, 2017
Increasing Profitability with GEHRIMED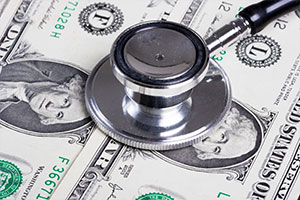 There are two competing forces when practitioners are delivering care or operating a medical practice. That's running the business profitably and running it compliantly.
There are a fixed number of work hours in a practitioner's day. Therefore, practitioners need to do everything in a compliant fashion, however, they also need to generate as much revenue as is legitimately reimbursable. It also needs to be revenue generated on the right patient, at the right place, at the right time. We've built in tools to help you manage the entire patient population that each provider serves in the buildings they visit.
GEHRIMED is designed to help practitioners identify patients that need a visit on any given day, move visits around based upon changes in acuity and emergent needs in the building. Too often, rushed practitioners provide hallway consultations to nursing staff in the building and never actually create a chargeable visit. It may be good care, but it's not good management.
We have tools in GEHRIMED that allow you to deliver both good care and get reimbursed for it. Keeping track of all the patients in the building and the nursing interventions that are being expected is a daunting task. GEHRIMED was built with the concept that there are going to be calls coming into the office or to the physician all times of day and night. GEHRIMED includes triage tools, supports call centers, and keeps a scheduling system so that these opportunities can result in face to face care and become an event that can be captured, executed by the provider, and turned into a reimbursable service.
Profitable Documentation
Providers deliver care day in and day out, but they don't always document that care appropriately. Oftentimes, they deliver a higher level of care than they actually capture in their encounter documentation. One of our goals at GEHRIMED is to make documenting the complexity of patient care in the long-term care setting less burdensome.
A well documented note serves as the basis for a higher reimbursement. Almost all of the patients in a nursing home have multiple chronic conditions, and they're constantly being managed by your medical staff. Documenting appropriately can lead to higher reimbursement and higher profitability. We try and make this as simple as possible because we know the provider's real interest is delivering care and not documenting all the care that they delivered.