Productivity
January 16th, 2017
Increasing Productivity with GEHRIMED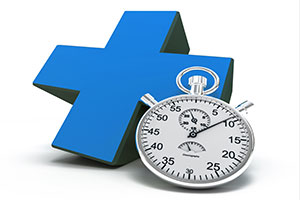 One of the most important features we designed into GEHRIMED from the beginning was its ability to increase productivity. Our background is in running medical practices. We know that the only way medical practices perform is through doctors, nurse practitioners, and physician assistants being able to document and complete notes in a timely fashion.
We've built GEHRIMED to minimize the total amount of the time necessary to achieve compliant documentation. We've engineered such functionality as voice recognition, macros, templates, and the reuse of historic information so that you can construct a complete, accurate and clinically appropriate note, in a minimal amount of time. No electronic health record is faster than an illegible paper note is to scribble.
But when paper notes get audited, money is always given back. Our goal is to give you an electronic health record system that is both highly productive and also sustains audits as long as you've actually delivered the care that you documented. We're proud of how many of our users believe GEHRIMED has significantly improved their practice's productivity and the quality of their notes.
We invite you to take a demo of GEHRIMED and experience some of the tools we've built in that will help you achieve the level of success in your organization that you deserve. At the same time you will be laying the foundation to be able to do all the reporting necessary under MIMPs, alternate payment models and advanced APMs.