Benefits to Administrator
January 16th, 2017
Robust clinical, financial and analytical tools for administrators.
Benefit from real-time data capture coupled with custom practice management technology: Less Paperwork. More Tools. Increased Efficiency. Better Practice Management.
Practice Management Solutions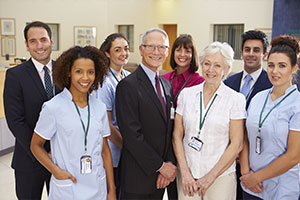 Practices use a variety of administrative support staff, including: Practice Administrators, Business Office Managers, Medical Scribes, Medical Assistants, certified Coders, etc. Often, a single individual might function in more than one of these roles at the same time. Designed with access-control permissions, GEHRIMED allows practices to assign roles to users to optimize each user's experience and grant access to only the information that is needed for each role.
Access Powerful Administrative Tools:
Patient Encounters
Add new patients
Attach additional patient information
Submit and route encounter to practitioner for signature
Reports
Download standard or customized reports
Access billing Reports
View daily, month-to-date
Schedule automated reports with email delivery to billing service
Encounter Deliveries
Enable Fax/and or E-mail
Schedule encounter deliveries (every 15 minutes, hourly or daily)
View encounter delivery dashboard to tracks status of deliveries
Facility Management
Edit basic facility management information
Flow place-of-service codes to the billing report
Avoid ALF codes with CPT® Code restrictions
GEHRIMED Online Community powered by Zendesk
Create Support Tickets – discuss integrations, best practices, report product issues, etc.
Access regulatory documentation, videos, and walkthroughs to help you succeed with the every-changing regulatory environment