Team Bios
January 20th, 2017
Executive Leadership
Rod Baird, Founder and President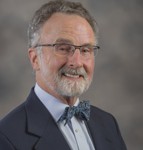 Rod Baird is the Founder and President of Geriatric Practice Management (GPM). Since 1977, he's led provider and management organizations that deliver care to Medicare/Medicaid beneficiaries. Past programs he's overseen include home health, personal care, hospice, rehabilitation hospitals, adult and psych daycare, alcohol/drug rehabilitation, industrial medicine and primary care practices. The Centers for Medicare and Medicaid Services (CMS) selected Baird as one of only 73 individuals to serve with its InnovationProgram. His educational background includes a Master's Degree in Physical Chemistry from the American University, Washington, D.C.
Robert Reynolds, MD, Founding Board Member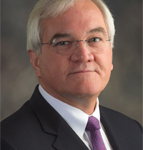 Robert Reynolds, MD, is Founding Member and Board Chair for GPM. Dr. Reynolds brings to GPM and GEHRIMED™ extensive skilled nursing and practice management experience. Most recently he served as Founder and President/CEO of PrimeDoc Management Services, which established 24 hospitalist programs across five Mid-Atlantic states. He also is a Founding Member of the Vision Group. Dr. Reynolds earned his MD from the University of Tennessee College of Medicine, Memphis, TN, and completed his internship and residency in Internal Medicine at the LDS Hospital, University of Utah, Salt Lake City.
Michael Healey, Founder and Chief Operating Officer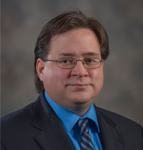 Michael Healey is one of the founders and the Chief Operating Officer for GPM. His technical guidance and vision shaped GEHRIMED™ as the first ONC-ATCB Certified Electronic Health Record in the country designed specifically for LTC physicians. Michael Healey has worked for more than 18 years in the technology field. Memberships/participation include Healthcare Information and Management Systems Society (HIMSS), National Council for Prescription Drug Programs (NCPDP) and Health Level Seven International (HL7), Standards and Interoperability (S&I) Framework, American Geriatric Society (AGS) as well as the American Medical Director Association (AMDA).  His education is from Florida Atlantic University in both Computer Science and Computer Engineering.
Ted Van Duyn, Chairman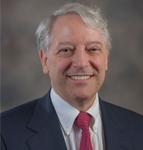 Ted Van Duyn is GPM's Chairman. In addition, he serves as Chief Technical Officer for CMI and is on the Advisory Board for Conceptual MindWorks, Inc. (CMI). Van Duyn's 40 years of professional experience include 17 years with BMC Software, Houston, Texas, where he held the positions of Director of Research, Senior Vice President of Research and Development, and Chief Technology Officer. Van Duyn earned a Bachelor of Science degree in Mathematics from the University of Illinois and a Master of Business Administration from the University of Connecticut.
Mitchell Wolfson, MD, Board Member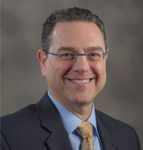 Mitchell Wolfson, MD, is a Board Member of GPM and a Founding Partner and Chief Medical Officer of Park Avenue Medical Associates, PC. He has extensive clinical and practice management experience in long-term skilled nursing and sub-acute facility settings. Since 1984, he has served as medical director at nursing facilities in the greater New York area. Dr. Wolfson earned his MD from Cornell University Medical College and completed his internship and residency in Internal Medicine and his Cardiology fellowship at Mount Sinai Medical Center in New York City.
Kenny Kubitschek, MD CMD, Board Member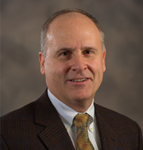 Kenny Kubitschek, MD is a practicing general internist with a long history in Electronic Health Records development. He lectures at HIMSS, TEPR, e-Mobile Health Conferences, AAFP meetings, MGMA, Pri-Med, and Medical Economics where he served on the Practice Solutions Advisory Board. He currently serves on the Physician Advisory Board for Allscripts Healthcare Solutions and is the managing partner of Carolina Internal Medicine Associates, in Asheville, NC, where his practice was named by ADVANCE for Health Information Executives as one of the 25 "Most Influential Organizations in Healthcare IT." He has been quoted in articles from Healthcare Informatics, The Physician Advisory, The Singer Report on Healthcare Systems and Technology, Health Data Management, Essential Informatics for Medical Groups, Medical Economics, and Physicians and Computers. He was a founding partner and is currently a board member of Extended Care Physicians, a group dedicated to long term care. Additionally, Kenny facilitates the GEHRIMED Client Advisory Group.