gEHRiMed Makes LTC Practitioners' Jobs Easier & More Profitable
Many existing ambulatory EHRs are based on the premise that physicians work in a fixed location outfitted with an office infrastructure.  However, medical groups that serve patients in multiple locations and settings require a different strategy.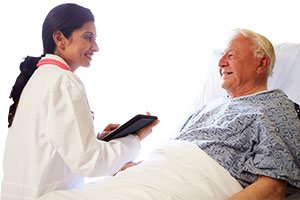 gEHRiMed is a complete ambulatory electronic health record created specifically for LTC physicians who face all the challenges of office-based clinicians, but without any administrative staff support. gEHRiMed was engineered specifically for physicians and clinicians providing direct patient care in the nation's 16,000 nursing homes.